Fantastic Beasts and Where to Find Them by Newt Scamander In order to find Beasts, One must know where to look. Thus, the search for Fantastic Beasts is of much importance, and care of the Beasts is secondary. In this book, Beasts are alphabetically arranged.

~ ~ ~ ~ ~ ~ ~ ~ ~ ~ ~ ~ ~ ~ ~ ~ ~ ~ ~ ~ ~ ~ ~ ~ ~ ~ ~

Griffin

A Griffin is an Ancient Creature, with the head and wings of an eagle and the body of a lion. Some Griffins have long, snake-like tails. Other names for Griffin include Griffon or Gryphon. Griffins were first documented by Wizards in the Middle East and were adored by Muggle Persians who sculpted and painted these majestic monsters. Early Wizards Pliny, Bulfinch and Aeschylus debated their origin: India, Northern Russia or Ethiopia? Early Greek Muggles believed that Apollo rode a Griffin. The Griffin represents protection, strength and vigilance, and is always an enemy of serpents and basilisks.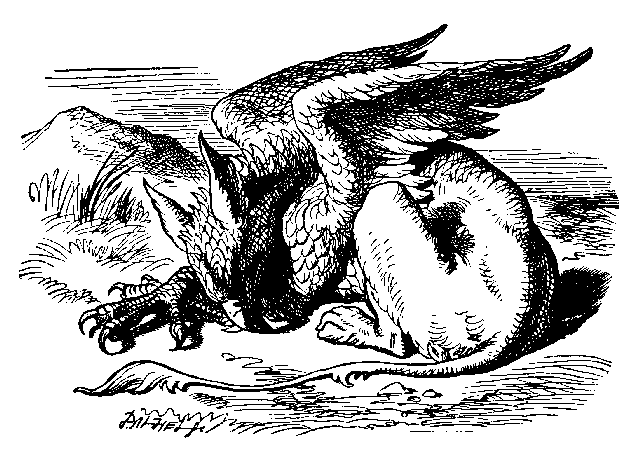 ~ ~ ~ ~ ~ ~ ~ ~ ~ ~ ~ ~ ~ ~ ~ ~ ~ ~ ~ ~ ~ ~ ~ ~ ~ ~ ~ HOME BACK